Good Teacher Essay Writing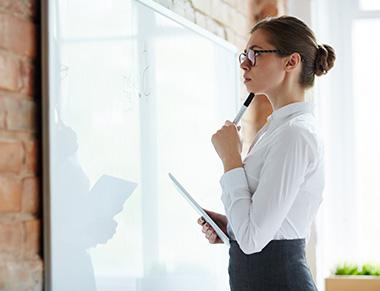 Teachers play a leading role in the students' development in school. For instance, they assist students in developing independent critical thinking skills and become more advanced. They do this by aiding them in discovering their skills and certain abilities, as well as nurturing such skills in the future.
Therefore, teacher should be capable of modeling the students into independent and sophisticated thinkers. Some of the fascinating teachers' qualities that should be paid attention to in a good teacher essay may comprise:
A great desire always to be an excellent teacher who succeeds in each aspect of the teaching process.
Should have a positive and outstanding attitude in meet all the challenges and problematic issues in teaching diverse students
Love and adore what she or he does – a teacher never has enough time and never finishes his or her work, but he or she does not complain.
Be capable of keeping her or his students from going off the balance or being bored.
Be capable of motivating students by offering them efficient incentives towards learning and performing various tasks.
Be patient and understanding- help students in solving their problems and following their needs
A Good Teacher Essay Should Be Thoroughly Planned
Consider that each well-planned piece of writing on teachers begins with the clear and well-grounded content. It should include the provision of the definitions, explanations etc that shows your knowledge of the topic chosen. As your piece of writing progresses, you should develop a kind of narrative that would become increasingly well-though-out and analytical. Keep in mind that by the time when you reach your last paragraphs, you will be capable of making claims, judgments or arguments that you would not have been capable of making at the very beginning. Your essential claims will become more convincing and clearer at the end of the essay as you will have laid the ground and show that you are well aware of the topic.
To plan your essay, our experts recommend that should list all the points that you consider worth making emphasis on. Each point in an essay should be dwelt on in one paragraph at least. Once you have listed all the points of yours, you should present them into a logical and clear storyline. Begin with your definitions and then end with you the most compelling and significant analytical points. Every paragraph or sentence in between should lead to the final one.
Utilize Clear and Logical Topic Sentences in Your Essay on Teacher
The best and easiest way for our experts to give you an excellent or good mark is to put your essential points in the most suitable sections in your essay - the first sentence of every paragraph. If done correctly, your professor will be capable of identifying the key issues through a quick and brief skim of the first sentence of every paragraph. Consider that the first sentence is each paragraph is regarded as the most important one. Avoid providing 5-6 sentences into a single paragraph before it is clear revealing what the paragraph dwells on. It is advised to stress at the very beginning what the paragraph will be about.
The Recommended Length of a Paragraph is 3 to 7 Sentences
It is imperative to note that in formal academic writing, conventions of paragraph differ significantly. An academic paragraph is not supposed be too short as it will not comprise enough depth. It is recommended to show your professor that you have a clear and thorough understanding of the topic chosen. Our experts recommend writing a paragraph comprising 4 and 7 sentences. This will give you enough time so as to make your point understandable, add clear explanations, as well as include fascinating examples. Nevertheless, it will also make you be succinct in your thorough analysis before you move on to your next argument or point.
If you need a highly professional expert to compose your essay on the qualities of a good teacher, you should refer to our academic writing company. In case you make an order of your piece of writing from our company, you will be able to enjoy such benefits:
Uniqueness
Each good teacher essay composed by our experts is original, as well as plagiarism and mistakes free. We conduct our own research and provide you with the piece of superb-quality writing.
Proficient and highly educated professionals
All our experts are experienced and sophisticated and may handle any piece of writing on a wide range of topics. Our specialists always follow all the needs, remarks, instructions and requirements provided by our customers, as well as standards of academic writing.
We always provide all the references for any type of writing in accordance with our customer's orders. Our experts can provide as many references as needed or indicated by the customer.
Our company considers the fact that modern students cannot always afford to pay plenty of money for our services. For this reason, we set affordable prices so that any student will be able to pay for our services without any hesitations.
Our editors always proofread and edit our clients' works before they are delivered to ensure there are no mistakes. So, it is evident that our company provides effective and professional services that could satisfy our customers and they constantly refer to our company for help or support in solving their problematic issues in academic studying.
Free Teacher Essay Example from Our Experts
Teachers of Today: Who They Are and What They Need To Do and Know
Teaching is among the most challenging careers one can ever choose. Career experts assert that teaching as a career is an all-round profession. Teaching can be frustrating, tiring, exciting, demanding, fulfilling, exhilarating, and rewarding. By choosing to teach, one has chosen to make a difference in the lives of children, youth, adult, and the old members of the society. Teaching starts from the time that innocent child steps into the kindergarten with the urge of knowing what this world has in store for him/her. A teacher should be ready to help that child learn how to read, write, solve a mathematics problem, and discover what life is all about. In addition to this, the teacher has the mandate of ensuring that the learning process goes on concurrently. Note that a teacher will determine the future of a child depending on the foundation he/she gets while in pre-school. Unlike past teachers who had to grapple with limited resources, limited opportunities, conflicting expectations, and limited autonomy; the current crop of teachers has everything at their disposal. What they have to do is device proper ways of using these resources for the betterment of their careers and develop the students as well.
Marsh argues that teaching as a profession has undergone immense changes over the past 40 years. Gone are the days when a teacher would enter a class room with two degrees, little knowledge on learning technicalities and disabilities, and no behavior management skills. The 21st century teacher should understand the learning environment in which he/she operates. Before joining this profession, one should be ready to spend over 50 hours per week on teaching duties, which include teaching, grading papers, non-compensated school related activities, fund raisers, supervision, and phone calls at home. Moreover, one should be ready to teach an average of 25 pupils at the preschool level, 30 at high school and 50 at post-secondary level. You might be pursuing the wrong profession if you are not ready to work with young people. Over 75% of a teacher's life is spent in school and class where the youth are common.
The 21st century teacher should work professionally; this can only be achieved if the teacher wins over the hearts of the students. It should be understood that present-day pupils and students are highly informed. Teachers should be able to use a variety of teaching and learning strategies because they understand the brains and a myriad of ways to reach students. It has been proven that students understand more when they share ideas among themselves and therefore, the teacher should form small groups where students can share ideas. Using real-life example will help students comprehend and digest what a teacher is saying; this can only be achieved if the teacher is constantly researching in his/her subject domain. Don't just sit and observe the group discussions, an outstanding teacher would engage in the ongoing conversation by providing professional opinion on what the students have developed by themselves. A serene learning environment should be created; therefore, teachers are called upon to ensure that students feel like they are cared for. This will motivate them, and thus students would work hard and feel like going to school every morning.
Teachers are encouraged to be skillful and authentic when developing learning resources, not only will this culture be instilled in the students, but to the greater education community as well. An excellent teacher should demonstrate his/her teaching skills; this will develop trust and respect within the students. Students will not take your instructions seriously when your professionalism is questionable. A teacher can surpass this by being aware of current events, social conditions, and advances in technology. The world is changing rapidly as far as technology is concerned. A teacher might find him/herself in an awkward situation if a well informed student asks a technical question. Teachers are therefore advised to be on the lookout for matters pertaining technology.
It is the wish of every teacher to produce successive students, who can compete favorably in the society. This can only be achieved through professionalism and sound ethics. Students tend to ape the behaviors of their teachers. This is because they spend most of their time with the teacher than their own parents. Teachers must be exemplary role models to these innocent children who look upon them for everything. Ethics determine how the teacher relates to his/her students. Teenage students often complain about sexual harassment from their teachers. They allege that teachers ask for sexual favors so that they can e4nable them pass their exams. This behavior is not only harmful to the students, but to the careers of the teacher as well. Professionalism is the only solution that can address this issue of teacher ethics. Teachers are called upon to conduct their duties professionally, so that these issues can not arise. Professionalism means that the teacher has the mandate of educating the students but not instill unhealthy habits like immorality into them.
The 21st century teacher should understand classroom management because students are more informed than previously thought, and thus their behaviors are also changing. Experts argue that the rate at which students misbehave in class has skyrocketed. Barrie Bennet in his book "Classroom Management" offers some solutions to these unbecoming behaviors by the students. Naughty students might make a teacher feel miserable while in class. By integrating the ten bumps as proposed by Bennet in class, teachers would be able tame disturbing students. Bennet proposes that teachers should ask their students to behave with the repercussion of punishment if they fail to do so. The teacher can decide to ignore the misbehavior although this approach might have serious consequences later. When the misbehaving persists, the teacher should stop talking, turn back to the student or students and ask them to stop bickering; teachers are advised to end this gesture with a thank you.
Gone are the days when teachers did all the work, it is high time that teachers take their students as learning partners. This will develop a positive classroom environment; something that is essential in the teaching profession. Motivated students tend to be successful in their studies and to achieve this, a positive classroom environment must be present. When outlining the course outline; the teacher should ask the student to think about what they want to achieve by the end of the course. It is obvious that students have goals of their own, and by creating a positive class environment; these goals will be revealed.
Learning is a continuous process and therefore, teachers should take a developmental learning approach when dealing with their students. This approach will only be successful if the teacher understands academic needs of individual students in his/her class. Statistics show that readiness for learning begins at home. It is hard for a teacher to understand what might be going on behind the scenes, more so, regarding family issues. Teachers should therefore integrate families as real partners in the education of the students; this will go a long way in enhancing developmental learning.
In conclusion, teaching methods have changed immensely over the years. The days when a teacher would just stand in front of the classroom and talk over and over are long gone. Technology has simplified this profession; which many perceived as being ambiguous. Teachers can simplify their work by embracing the Internet because that's what defines the 21st century teacher.