How to Unlock Facebook Marketing Potential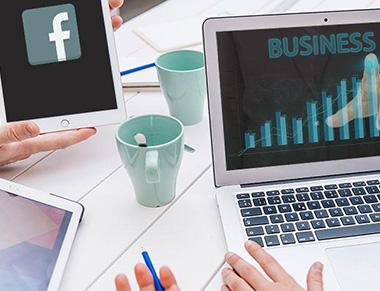 It's self-evident that Facebook has become a commonplace method of communication uniting only God knows how many Internet users worldwide. Therefore, it's been a favorable platform for launching a marketing campaign.
Before moving on to uncovering the secrets of successful Facebook marketing, it's important to set the record straight and discuss some of the misconceptions related to Facebook marketing for business:
It's suitable only for Business to Consumer market (B2C). In fact, many B2B businesses, including Bryony Thomas' transformation programs Watertight Marketing, greatly benefit from Facebook's advantages.
It costs a fortune. In reality, any advertising strategy may be a disastrous flop if not executed thoroughly. For starters, you can orchestrate a trial campaign on Facebook tailored to a relatively small target audience on a shoestring budget. With time, polish it up a tad and then, when it brings some rewards, you're ready to expand.
It's only meant for lead generation. Actually, this statement is at odds with Facebook reality. There is a bunch of leading strategies that navigate customers through each stage of the sales process.
How Can You Exploit Facebook to Achieve Your Business Goals?
Facebook marketing as a gateway to loyalty
Make the most of the option "create a group." Facebook is a convenient way to stay in touch with your clientele and keep them abreast of the latest updates. This way, you not only entertain them with interesting content but also demonstrate that you value each of your customers by being within reach almost 24/7 and providing guidance.
Facebook marketing as a good chance of adoption
Groups and targeted ads are the first steps to establishing a good rapport with your customers. Apart from that, you can also opt for creating a custom audience to reach particular people and advertise directly to them. Just upload the customer info, i.e. email addresses, and contact them to double your up-sell or cross-sell opportunities. Make sure that your messages are catchy and readable. Don't be pushy.
Facebook marketing as a key to increased trials
Owing to Facebook "retargeting option," you can monitor users' activity on your website or in the group and target your ads to people who are interested in your products/services but haven't bought anything so far. This way, you don't have to put many efforts to nudge customers into purchasing. Just make an emphasis on your bestselling products or on a tempting new customer offer, and they'll be ready to seal a deal.
Facebook marketing as a method to encourage a customer review
Facebook pages may help you with the evaluation of your work. People are apt to "like" a certain commercial page being a customer or considering buying some products from it. Help them make a decision to your advantage by introducing some case studies or testimonials, as well as by exhorting your loyal customers to post feedback on both your products/services and overall performance. Besides, you can also pay to promote a particular post to all the users who "like" your page on Facebook.
Facebook marketing as a strategy for generating interest
Here, you have to be more inventive, as it's definitely not enough to post ordinary business stuff. Surprisingly, research has revealed that posts with follow-up questions and prompts to enter a discussion have twice as many comments and shares as those that present information in a monotonous manner.
Facebook marketing as a way of raising awareness
Additionally, there is one more target group - cold traffic that is the people who haven't heard of you. Therefore, you have to warm them up before offering your products, which may drain your financial resources. Your marketing campaign should be narrowed and geared to the needs and preferences of that particular demographic. You may kick off by deploying similar audience marketing to get a list of people based on common characteristics that they share with your current customers. Remember that newcomers are highly hesitant, and they won't go from Awareness to Adoption overnight. Hence, it's better to work on the content of your blog to at least make them move to the stages Interest and Evaluation.