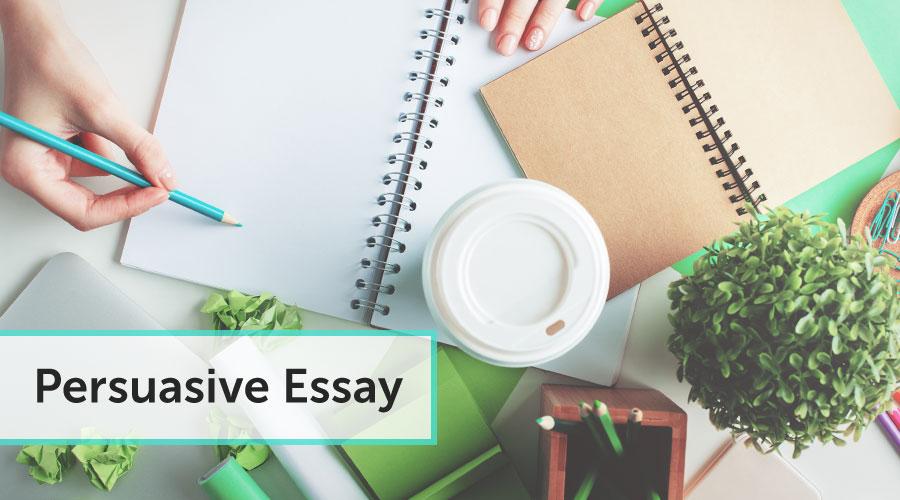 Persuasive Essay Hooks: Treasure for Students
Try to imagine yourself as a lawyer before the jury in court arguing a serious case. Now you know how to behave when you are assigned a persuasive essay as an academic task. Take a stand on a solid position and build the arguments to make the listeners or readers believe you, no matter whether you are against or for a certain idea.
Working on persuasive essays, you have to convince the readers and persuade them to take your position on a particular issue. It is not an easy task to influence people's minds, so you do require solid awareness of all the aspects of the issue, profound research of all sources, and understanding of the audience's biases. Persuasive essay hooks from the experts of academic writing will help you a lot. How can you determine that a persuasive essay is good? First of all, you do that by the content: it should prove not only why the opinion of the writer is right, but also give reasons why the opposing opinion is faulty.
The realities of present-day life set a demand for quality persuasive writing for advertisements, blogs, newspaper editorials, and even speeches of politicians. No wonder that academic assignments and prompts of the tests are related to topical real-life issues, for instance: "There is a heated debate at school about banning the use of smartphones during the classes. Write an essay to convince the school board to accept your point of view." It is clear from the prompt that the persuasive essay is aimed at convincing and persuading, not mere informing the school board as the audience.
As you are starting to write a persuasive essay, your task is to decide what issue you are going to describe in your work. All persuasive essays are written, based on some argumentative topic. Therefore, you should choose something you have a strong opinion about. In addition, this should be a topic that generates diverse opinion among readers. When you are clear about the topic, make some research. Explore the way different scholars defend their views on the subject. Gather evidence to support your position. Be ready to refute the arguments shared by your opponents. Develop a well-structured persuasive essay outline. List the arguments you are going to make to defend your position. Gather factual evidence to create a compelling argument.
How to Write Persuasive Essays: Five Stages
A perfect persuasive essay template is always a result of taken five steps towards writing as the most effective approach to a great essay. Have a look at the tips for writers at every stage of the writing process.
1. Persuasive Essay Prewriting
The stage of prewriting is of crucial importance as the students are supposed to do all the planning from the very beginning.
Choose your own position and keep to it throughout the essay. Decide whether you belong to the for or against party
Analyze the audience. You will have to take into account the perspective of your possible readers, so try to understand what those people think and care. Will they tend to agree with you in your own position?
Do research. What you need is solid evidence to use it as the basis for a persuasive essay. One source will be insufficient. Persuasive essay hooks recommend using multiple reference materials, websites, and sources. Communicate with your teachers and experts in the topic. Take notes to use them later on in your essay. You have to be absolutely aware of both positions to present convincing arguments.
Select the evidence and main points which would be the most effective.
Persuasive Essay: Organization, Structure, and Outline
Learning how to write a persuasive essay step-by-step, you cannot skip the stage of preparing an outline. Find your strongest argument and organize the evidence around it. Make sure you use the structure suggested by your teacher and incorporate it in the persuasive essay outline. An average essay typically has five-six paragraphs: opinion, reason, example, reason, example, opinion restated.
Outline of the Persuasive Essay
2. Draft
Take the following advice into consideration:
Your persuasive essay ideas can be great, but you should also add an impressive hook (interesting statistics, weird facts, quotes, or questions) to the first paragraph.
The thesis should be clear about the position.
Every paragraph of the body should focus on a single point.
Paragraph Writing: Secrets of Success
Make arguments in various ways: use comparisons, analogy, illustrations, etc.

Always provide background information as the audience can be unaware of the raised issues.

Conclusion should give a summary of the key evidence and encourage the audience to take a certain action or change their point of view. Make the final sentence dramatic: it can be a prediction, a plea, a provocative question, or a recommendation.
3. Revision of the Essay
At the stage of revision, you should modify and amend the paper to improve it. Do not forget about the following aspects:
Is your position firm?

Have you supported your position with statistics, facts, quotes, and illustrations?

Is the essay equipped with a good "hook" in the introduction?

Have you added solid evidence to each paragraph?

Have you included an opposing opinion with a refutation?

Is the structure precise? Are the transitions smooth?

Does the conclusion urge the audience to adopt a position?
Have a look at the thesis again and try to follow the persuasive essay hooks to make the essay brilliant.
4. Editing
Do the proofreading and make sure that there are no mistakes in mechanics or grammar. Improve also the clarity and style of all the parts. Take a new angle of seeing the content of your essay by asking your friend to read it.
5. Publication
Share your essay with your family, class, or friends however scary and embarrassing it might be at first. You will learn from your new experience and benefit from both positive and negative feedback.
If you do not know how to start a good persuasive essay, it is quite simple. When you have a good topic, simply gather as many facts as you can to support your position. Remember that you should not have any doubts as to what you think about the issue. Be confident in arguing and defending your position. Use emotional appeal to persuade your readers that the opinion you express in your persuasive essay is the most objective and evidence-based. Do not forget to consider what your opponents might say. However, be respectful and tolerant, refuting the opposing arguments. You can disagree, but you cannot offend your readers.
A good persuasive essay is where you show your determination to prove your position. However, that determination should not make you blind to opposing arguments. You must recognize that such arguments exist. Your success depends on whether you can counter the arguments and facts presented by others. Another thing to remember is that you should not write on a topic that keeps you in doubts. You must be determined to prove your position. In order to succeed, you must feel strongly about the issue. In your conclusion, simply summarize the contents. Do not say anything new. Even though you can use some personal experiences, stay objective and rely on facts.