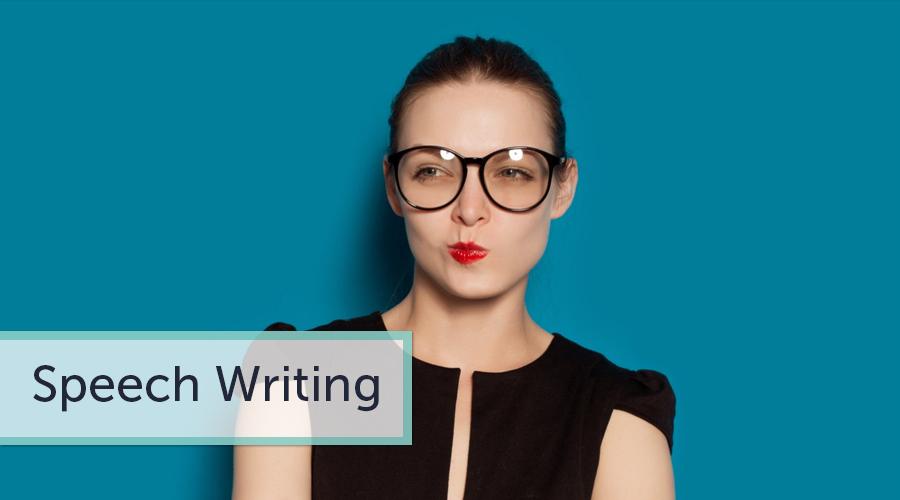 Effective Elements of Speech Writing
It is special art to be able to engage the audience in a speech, and not many people can boast of their talent in speech writing. It has a typical function of other kinds of writing: to convey a certain message, but it is done either through a presentation, oral speech, or a written text. What are the main reasons of why people send a message in a written form? When it goes about a speech, it mostly concerns convincing the audience (readers or listeners) in particular views and persuading them to support your point of view.
So, what elements of speech writing make it different from various kinds of essays? First of all, the audience of the speech typically has various backgrounds, while in academic writing each text is oriented at the readers who always have certain awareness regarding the raised issues. The speech has to excite the audience from the first words, so the introduction always requires a careful and creative approach. They say, people generally skip everything that is between the introductory part and the ending. Everybody remembers a legendary "I have a dream..."; it was said at the very beginning and it has the effect of an explosion. Your genuine message is at the beginning and in the final part of the speech, while the middle is aimed at persuading the most attentive and engaged listeners to support your opinion. The speaker needs to convince both those who have been listening to the speech from the very beginning and those who have just joined.
Thus, it is recommendable to speak up and present the ideas of the introduction and conclusion slowly, eliminate all confusing statements and use only simple words. Besides, only positive vibes of the speeches can draw the listeners' attention and make them feel positive about the raised issues. Build connections with anecdotes and motivational words. Be careful with transitional phrases, in particular, 'although', 'on the other hand', and others as they pull the attention to less significant aspects. A bright example of how the elements of speech writing can cause the diminished meaning of the needed aspect is the following: "Although there has been a period of using steroids in baseball, the latter currently enforces stricter regulations related to the elimination of drug use than any other kind of sports." The audience will feel the emphasis on the idea of the current regulations, not the problems of the steroid era.
Structure and Organization of the Speech
Structure is the essence of effective writing, and that rule is applicable to speeches as well. You can demonstrate that you are well aware of how to write a speech if you will equip it with a well-arranged introductory part, middle part, and concluding paragraphs.
Opening
The most memorable part of any speech takes the first thirty seconds only. If you fail to grab the audience's attention during that time, it will be difficult to engage the interest later on. How can you impact the audience? You can start with a provocative question, make a funny joke, say something controversial, recollect an interesting quote, or do anything else to win the attention of your audience.
Body
When it goes about the elements of an effective speech, the body typically takes the largest part. The audience already knows the subject of your speech and is ready to listen to your ideas, suggestions, or arguments on this subject. How can you arrange the body paragraphs in the best possible way? Formulate the points in series, including the statement about the subject of the speech, funny stories, or memories. Organize the points properly to ensure that the speech has a logical flow. All the points should be related, and they follow and build upon each other.Too much does not mean better. It is better to have a few effective elements of speech writing than to overwhelm the audience with chaos.
Closing
The closing part resembles the opening in terms of the selected materials. This is a chance which you cannot miss. View your concluding part as an opportunity to:
Make your listeners think about what they have just heard

Make a summary of the key ideas of the speech

Impress the audience and give them the points to recollect

Emphasize the final emotion, idea or thought. Send your wishes, congratulate the winners, declare your intentions, demonstrate your genuine attitude, and make the audience share your sadness or joy.
Take a Look at This Elements for Writing an Effective Speech
Topic

To learn the advantages of speech writing, you first need to decide upon topic. It is possible that your teacher has already given you a topic, so simply follow it. If the topic is too broad, narrow it down and make it more specific.

Audience

In speech writing, you must also consider your target audience. Do not forget that your audience has its needs and expectations. Therefore, you must be sure that the topic of your speech meets your audience's expectations. You should also present your topic in ways that engage the listener.

Research

Now it is time to do some research and learn about your topic in more detail. Consider all possible perspectives on your topic. You do not have to agree with them. Objectivity is your aim. Write down the key things you are going to say in your speech. Then, use them as topic sentences and transform each into a paragraph. Be logical. Structure your presentation thoroughly.
Speech Writing Essay Sample
Other Speech Writing Tips to Follow
Among other speech writing tips you must ensure that you have enough evidence to support your claims. When you are ready, start writing a speech introduction to your speech. Do not make it too long and boring. A few sentences are just enough to introduce your audience to the topic of your choice. You may also want to tell your audience how much time they will need to spend listening to your speech. In any case, prepare your audience for your presentation. When you are done with it, summarize the contents and offer some questions for further thinking. This is how you can invite your audience to discuss your topic. Your task is to keep your audience interested in what you are discussing on the scene.
Perfect Informative Speech Outline And Its Writing Tips
If you want to know how to produce perfect informative speech outline, one of the key things to avoid is repetition. At times, speakers repeat the same point twice or more just to make the presentation longer. Even when you summarize the main aspects of your speech in your conclusion, you should not repeat them word for word. As you are trying to engage your audience in your discussion, be respectful and do not use any jargon. Do not make your speech too long. You may certainly want to include as much evidence in your speech as you can find, but do not forget about the value of time. You should be concise and brief. This, however, does not mean that you have to be extremely serious. Include some elements of entertainment in your speech. Finally, it is a huge mistake to compile your speech in the last minute. You need enough time to account for all major and minor aspects of your speech, the audience, the topic, the context, etc. If you think that you know your target audience, you are wrong. Improvisation is not the best speech companion. Be ready to be excellent in your speech. Be ready to answer questions. Create drafts and polish them, until you feel you are ready to go public.