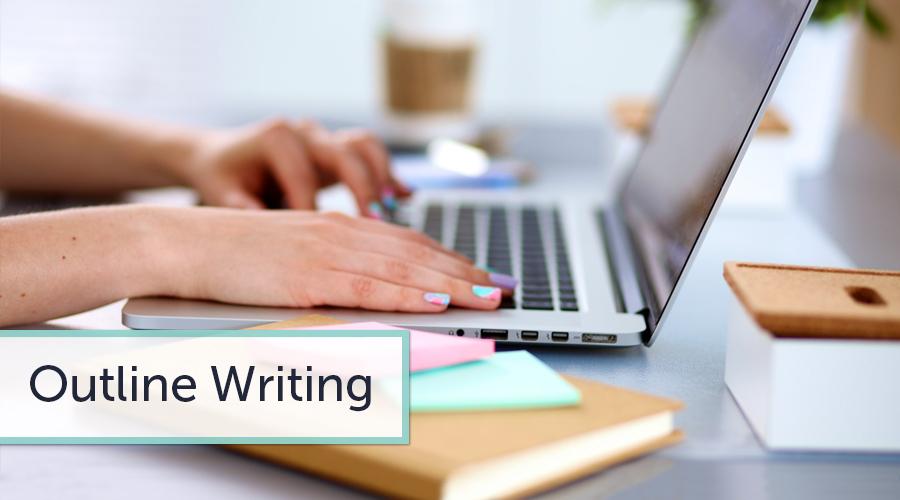 Why and How to Write a Strong Essay Outline
To get started, you should ask yourself questions: how? and why? These questions will help you create the backbone of your essay. In this respect, you need to decide what type of the academic paper you are going to produce: research, argumentative, descriptive or any other type of essay, etc. This approach will help you organize your thoughts around the general focus. Then you can choose the topic you would like to discuss that you will present in the main claim that you will make (a so-called, thesis statement).

You need to explore and collect as much information as you deem necessary. Once the information is available, you can think about the best way to structure the materials at hand. An essay outline template might offer an excellent insight and guide your efforts in this endeavor. For example, if you think you should discuss some arguments, then you should present those that you think are false and then prove them wrong using the arguments that support your position. Other examples are organizing your thoughts by themes, or in chronological perspective, among others.

Decide how you are going to organize the main claim (formulated in the form of a thesis statement) into smaller categories that discuss that claim. It is important to distinguish these points as each of them will be discussed in detail in a separate paragraph.

Make a draft of your introduction section. Pay attention to your thesis statement that might be articulated in the beginning, middle or towards the end of the Introduction. Present your essay briefly so the reader understands 'what and how' your essay is going to discuss.

In the main body, expand on each idea presented in your thesis statement while dedicating a separate paragraph to address each of the points, one at a time. Make sure to address each of the points presented in your thesis statement while presenting sufficient evidence to each of them separately.

In the conclusion section, remind your readers about the main questions addressed in your thesis statement, so it is clear what and how you have discussed in your paper.
Find out useful tips on how to create outline for a reflective essay here.
Useful Hints For a Strong Outline
Reexamine your essay outline to ensure you have not missed out anything important and that your discussion has a well-organized and cohesive structure.
Utilizing essay outline example at this stage might provide a valuable insight to fine-tune your paper.
Make sure to allow sufficient time.
Eliminate any irrelevant information.
Last but not Least, take benefit of our writing services: our expert writers from EssayStore.net have ample experience on how to write a strong essay outline and will help you excel in your field! So do not hezitate with placing an order.