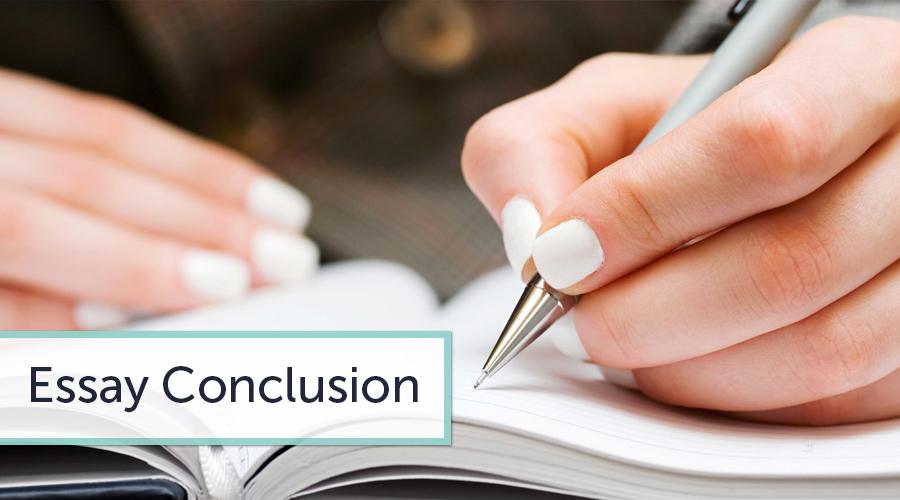 How to Write an A+ Essay Conclusion Paragraph
If the introduction serves to say 'Hello' then the conclusion is the way to say 'Good-bye' to your reader. If the introduction states your Thesis Statement as the main claim you make, then the conclusion should restate that thesis statement and summarize the main points of your discourse. The main purpose of essay conclusion is to lead the reader out of the discussion.
Stepsof an Excellent Essay Writing Conclusion
The most important peculiarity about writingexcellent essay conclusion is the craft to summarize the main points of your discussion. One sound way to achieve this goal is to come back to your introduction and check if you have done what you have promised to your readers.

It is very helpful to read your paper. It is noteworthy that good essays reiterate the main points that were pronounced in the thesis statement and the main body.

Make sure to rewrite your thesis statement and the main points of your discussion without altering their meaning. This way, your conclusion will not look like a copy of the sentences used in the introduction and the main body.

Think about the main ideas that you could present in 1-2 sentences as the core of your discussion in your conclusion section.

Write your summarizing paragraph, make sure it is concise and clear. The last sentence of your paper is just about as much important as is your thesis statement.

Read it again and edit if required.
What You Should Do or Not Do in Essay Writing Conclusion
Do not:
You never come up with new information in your conclusion.
You never just repeat your thesis statement and the points from the main body. In contrast, make sure to reword them and show the logical connection between the ideas.
When writing paragraphs to conclude your discussions, avoid words and phrases, such as: 'I guess', 'In conclusion', 'In a nutshell', 'In closing' and alike.
Do:
Present your conclusion in a confident manner so your readers could understand the opinion that you state.
Make your conclusion concise. Typically, a one-paragraph conclusion is just the right size to summarize your discussion.
Last but not Least, take advantage of our offer! We have a pool of professional writers who are experts in writing. They know how to write academic papers, including the drawing of an excellent essay conclusion. They know how to write a conclusion paragraph. Their professional assistance will help you excel in your field!